Baba ghanoush for breakfast
2016.09.02. 17:48, Kristin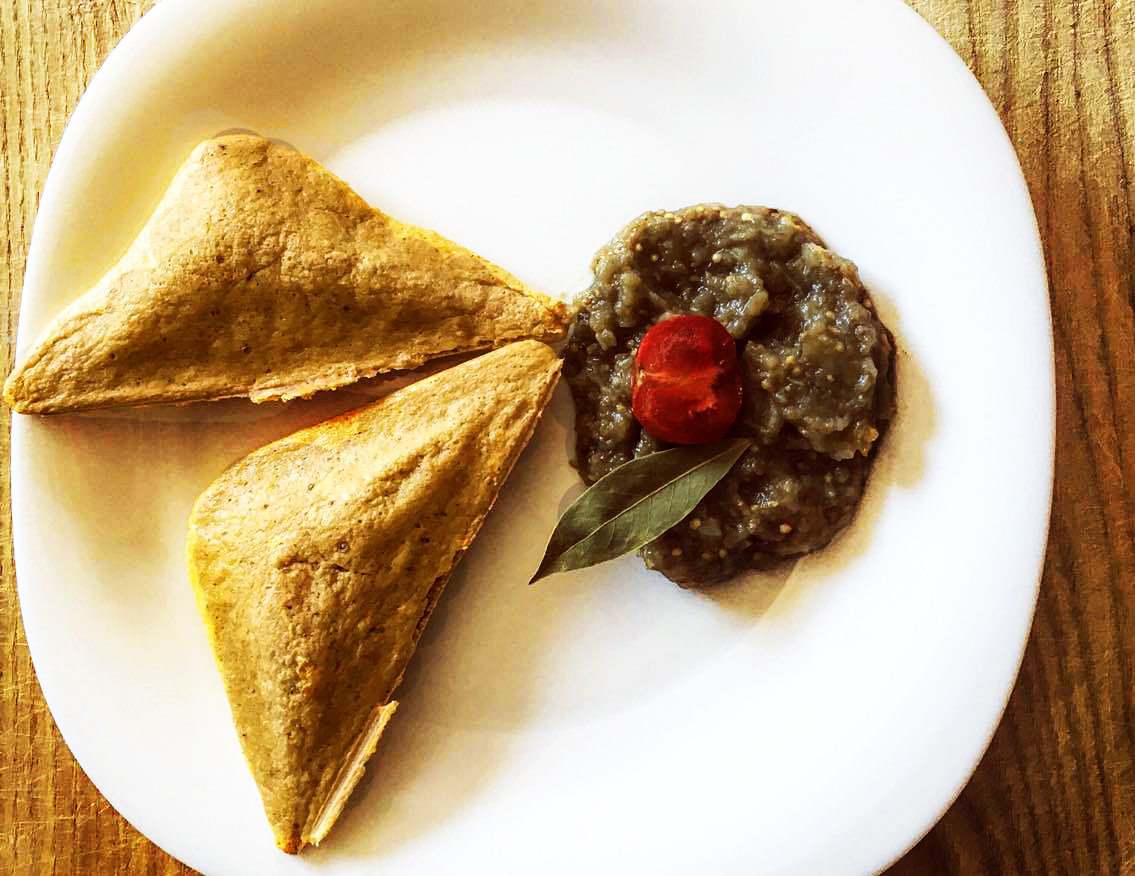 Put your hands up, if you've heard the word Baba Ghanoush. Don't worry if you haven't. Baba Ghanoush is an arabic word and the meal itself, is made from eggplant. Popurlarly known as eggplant spread, which I think the perfect choice for a breakfast. Although the look isn't exactly alluring, the taste is more delicious. In this article I will tell you how I've made it.
First of all, you should know that it isn't that kind of food which is prepared 5 minutes. The preparation itself it's not hard, but if you hunger it's not a good choice. Let's see the ingredients.
Ingredients:
3 medium size eggplant

3-4 cloves garlic

1 onion

1,5 dl olive oil

juice of half a lemon

salt

pepper
Attention! It is said that it wasn't goof for the eggplant if we use metal tools, because it can discolour it. Try to use wooden or ceramic-coated tools.
First step: Stabbing the eggplants with a fork and put them in the oven. Under the eggplants you should put a rimmed tray to the eggplant juice not flow out into the oven chamber. The cooking time is about half an hour.
When it fried, then cut in half. Two fork pull off deftly the soft flesh of the eggplants. Wait until the eggplant has cooled down completely. Until then, cut the onion into very small pieces. When the eggplant has cooled, then add the garlic, the onion,the lemon juice and the spices, after that mix it with a blender or with a hand blender until it will be mushy. During the mixing drip the olive oil into the mixture continuously. Put it in the fridge for an hour before the eating.
The Baba Ghanoush are commonly eaten with a toast. In my case I try to approach the toast in a healthy way. All you have to use is 2 eggs and 3-4 tablespoon of oatmeal flour. Mix it up and put in the sandwich maker. If you haven't got a sandwich maker, put the mixture into the frying pan and fry it like a pancake.
That's how it has made my breakfast. I hope it was useful for you. If you try it, make a photo and send me. :)